---
Sensitive data discovery
done right
Automated PII scans and data audits for maintained compliance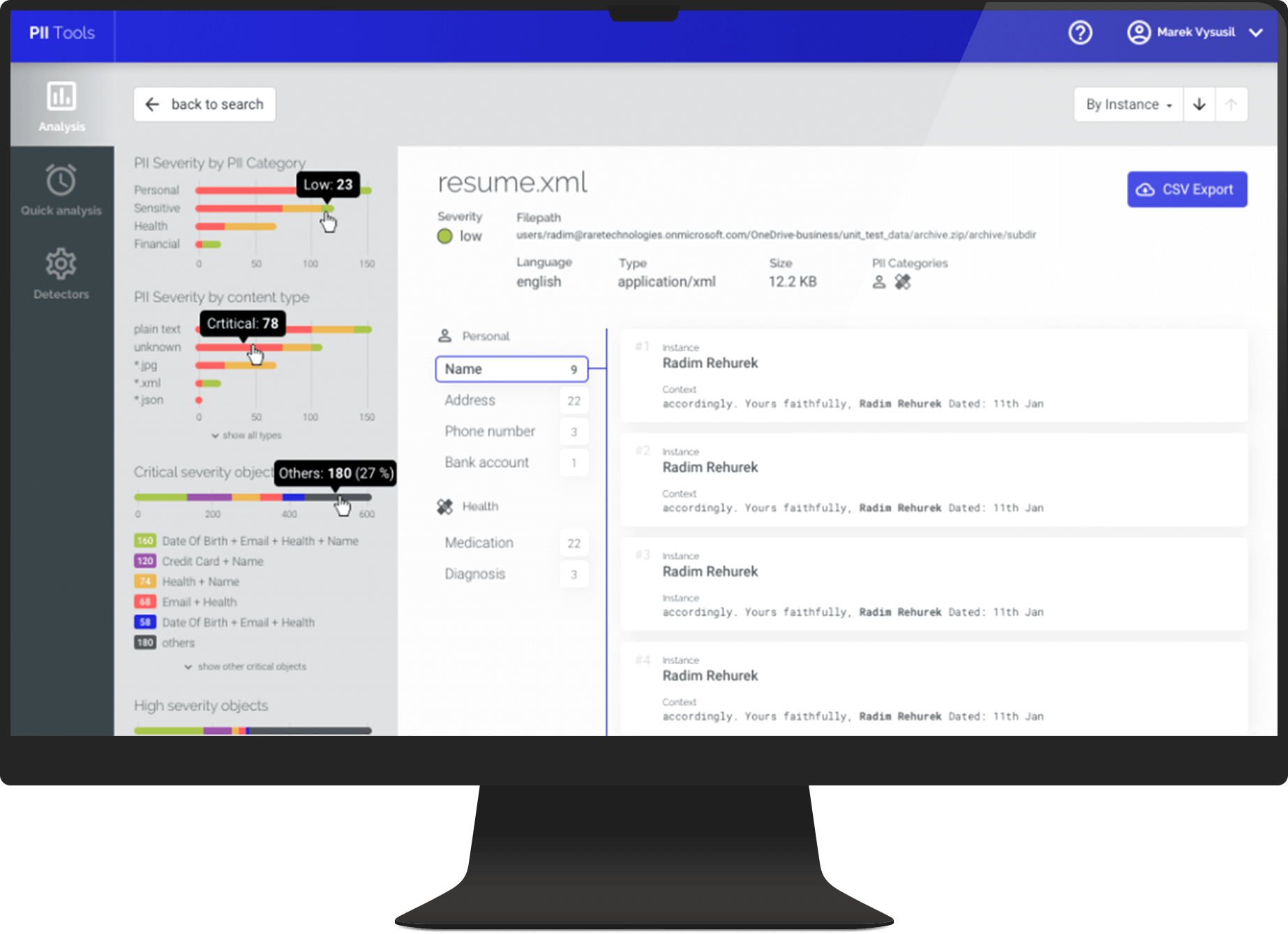 Scroll down for
PII Tools.
Trust the companies that trust us
---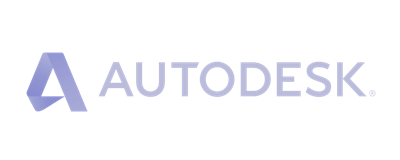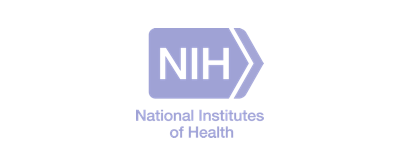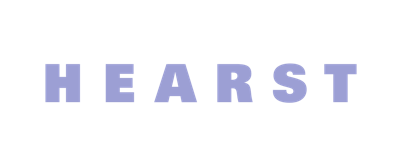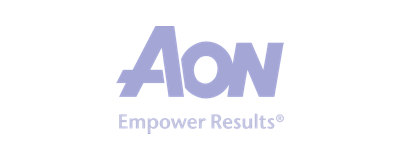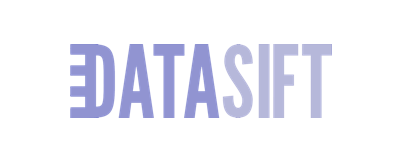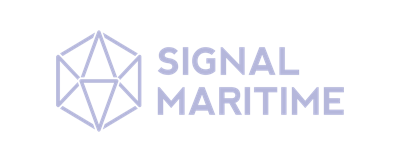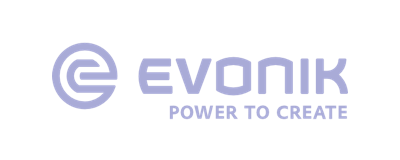 Introducing a world without manual discovery

Built-in AI detectors
PII Tools comes with context-sensitive AI detectors for GDPR, CCPA, PHI, PCI and more. The era of clumsy regexps is over.

Secure and On-prem
Remain in full control of your data. PII Tools is deployed securely and non-intrusively within your own network. No 3rd party calls required.

Deep analytics
Assemble all data on a specific person for GDPR Data Subject Access Requests. Review, export and share actionable audit reports.

All (un)structured data
Efficiently scan workstations, file shares, emails, databases, cloud storages, real-time streams. Both structured and unstructured.
---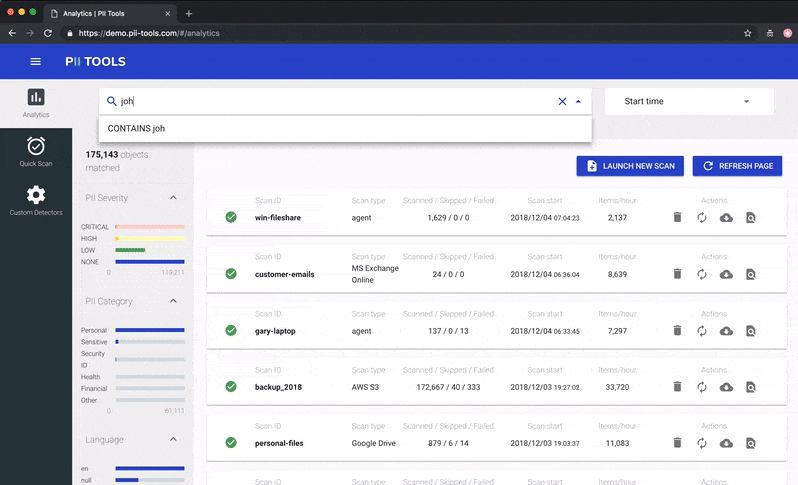 Audit teams, IT security and DPOs
Verify no sensitive data lives outside designated locations
Locate all instances of Personal, Financial, Sensitive, Health, National, Security and Protected information
Automatically scan laptops, workstations, cloud storages and file shares.
Remediate based on beautiful drill-down reports.
Search by individual DSAR (Data Subject Access Requests) across scans and devices.
Filter, review and organize PI in analytics dashboard.
Download product brochure
Due diligence, M&As
Identify risk in all digital assets at rest.
Prevent security and PR disasters by eliminating manual discovery.
Use a light-weight and versatile tool that doesn't require you to rework and migrate your entire IT infrastructure.
Export selected results for remediation, redaction or quarantine.
Take full product tour
---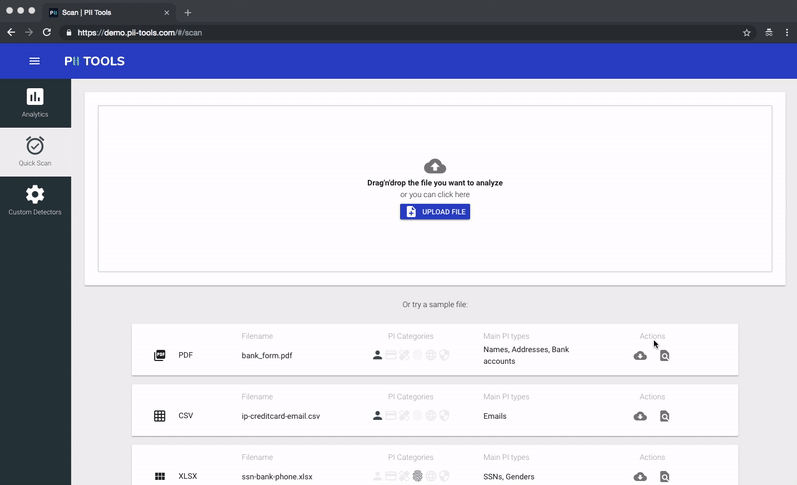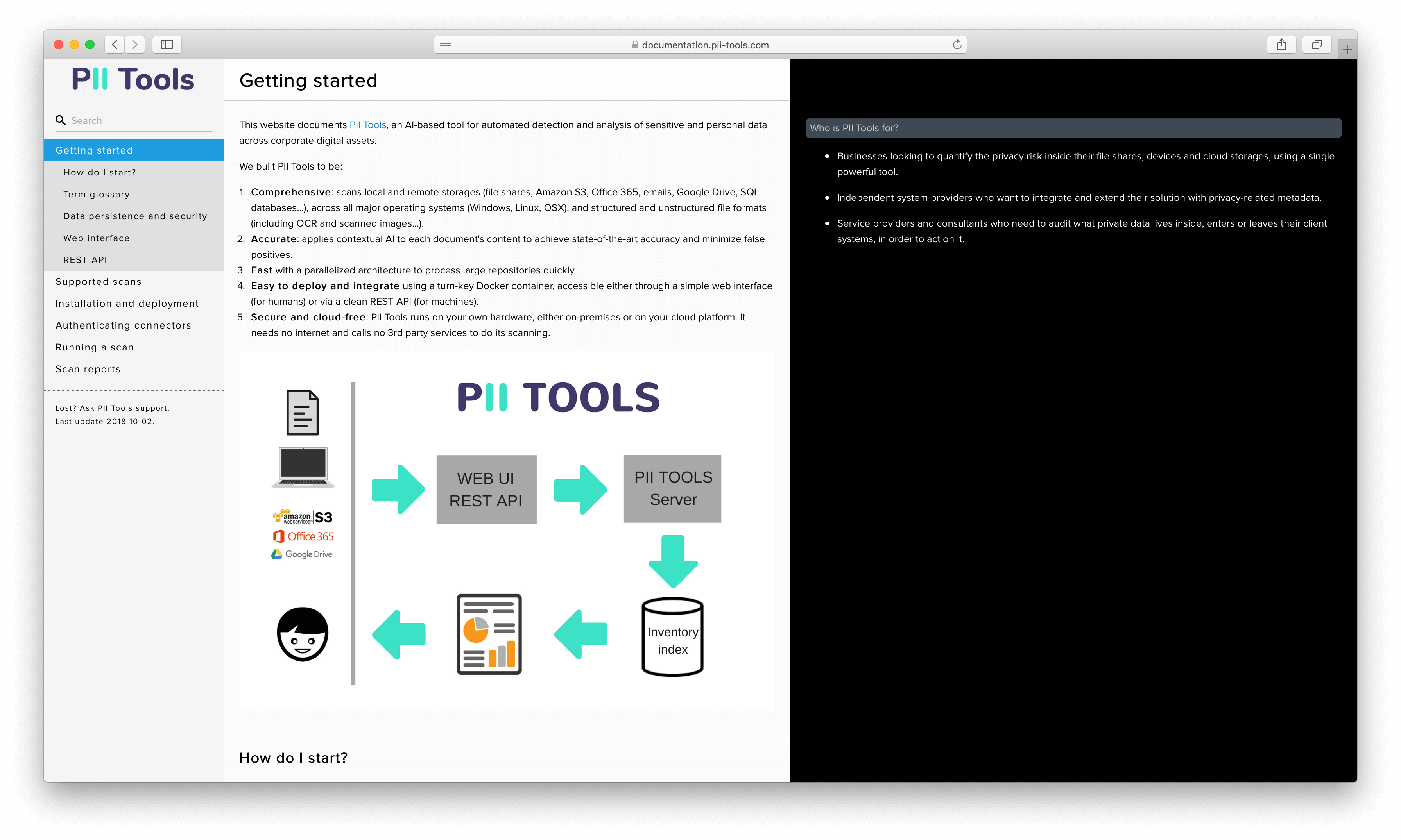 RPA and Security platforms
Programmatically scan real-time data streams, including logs and data in motion.
Enhance security policies with accurate PI metadata.
Seamlessly deploy and integrate via well-documented REST APIs.
Leverage our cutting edge AI technology to build complex robotic automation solutions.
Developer API documentation
Consultants and service integrators
Increase the value & efficiency of your digital risk advisory.
Provide clients with actionable reports of personally identifying data across Office 365, Amazon, Google, SQL and local storages.
Offer powerful PII search and analytics capabilities for sensitive data hiding in unexpected places.
Export filtered records in machine-readable format for use in other systems.
Review licensing model
---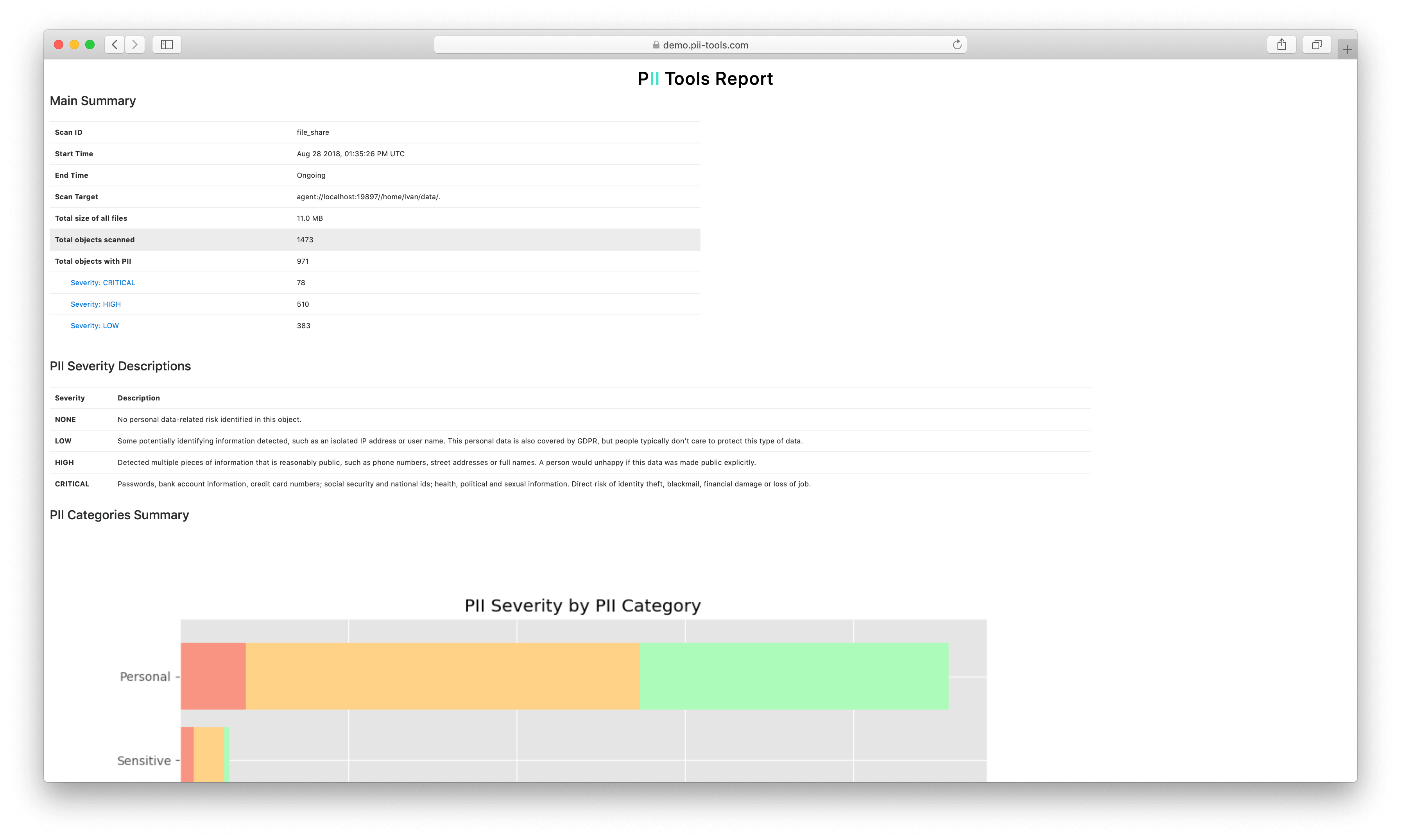 30 Minute Install
Install the PII Tools virtual image on your own server. No data migrations needed.
---

Scan & Analyze
Discover personal and sensitive data across your digital assets: in motion or at rest.
---

Take Action
Review, export or remediate sensitive data from an Analytics dashboard.
Trust the companies that trust us
---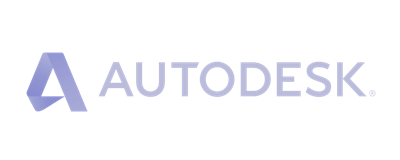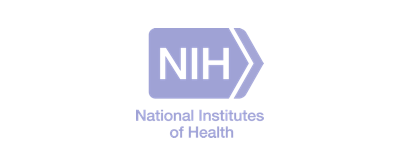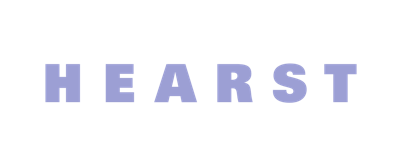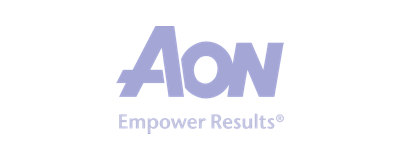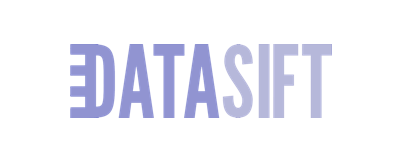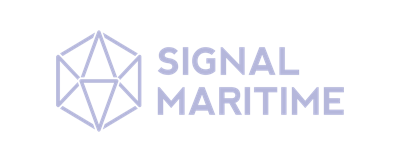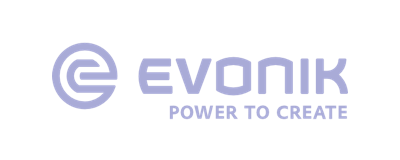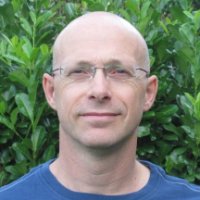 Tim Budden
Director of Data Science
"RARE is great at sharpening up a problem definition, planning a realistic approach to solving it and then delivering an effective solution on a timeline. We were impressed by their experience and deep machine learning knowledge."

---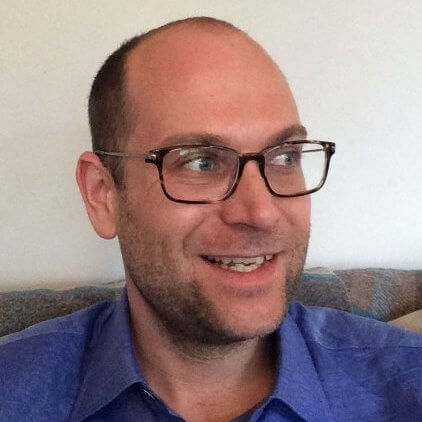 James Bradley
Program Manager Advanced Analytics
"RARE Technologies created a fantastic tool for us at Autodesk for helping to extract quality insights from hard to analyse unstructured data."

Experience the difference solid technology can make to your data policies
We help organizations
Kickstart your GDPR compliance with our state-of-the-art discovery technology.
---
Get a quote
Become a partner
Learn how to enhance your digital platform or services with our AI technology.
---
Get in touch
Newsletter signup
Machine Learning + Data Privacy news straight to your mailbox.